This recipe almost isn't even a recipe. It's two ingredients and the press of a button. It is worth sharing though because a few days ago I didn't know how to make Instant Pot Sticky Rice either.
Instant Pot Sticky Rice is a quick and easy way to enjoy short-grain rice. I prefer this method because it's easier and my sticky rice doesn't stick to the bottom of my pan!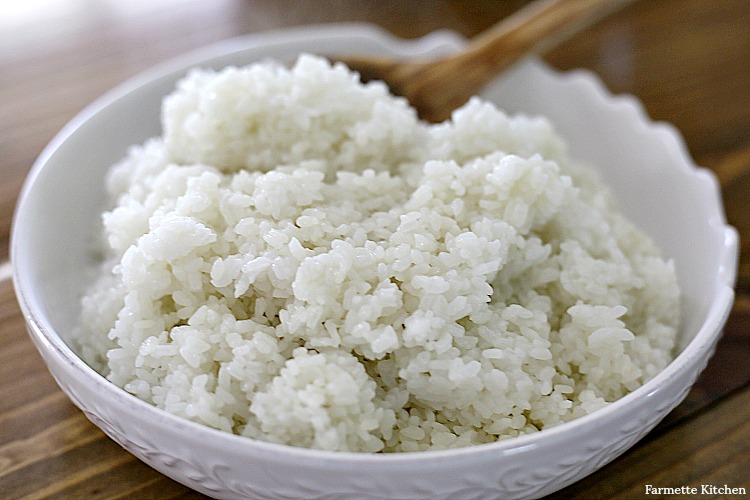 What is sticky rice?
Sticky rice, also glutinous rice, is a variety of short grain rice. Although it doesn't taste sweet, it's also called sweet rice because it's often used to make sweet dishes in Asia. Glutinous rice contains just one component of starch, called amylopectin, while other kinds of rice contain both molecules that make up starch: amylopectin and amylose.
Despite the name "glutinous" it is gluten-free. The misleading name simply comes from the fact that glutinous rice gets glue-like and sticky when cooked.
Long-Grain Rice vs Short-Grain Rice
When cooked, long-grain rice is drier and more separate as opposed to short-grain rice which cooks up soft and sticky. Each type of rice has its place and purpose: long-grain is perfect for a simple pilaf or as a side, medium-grain (such as arborio) is needed for risotto, whereas short-grain is used for sushi rice. Sticky rice is ideal for chopsticks and is even eaten by hand in some cultures.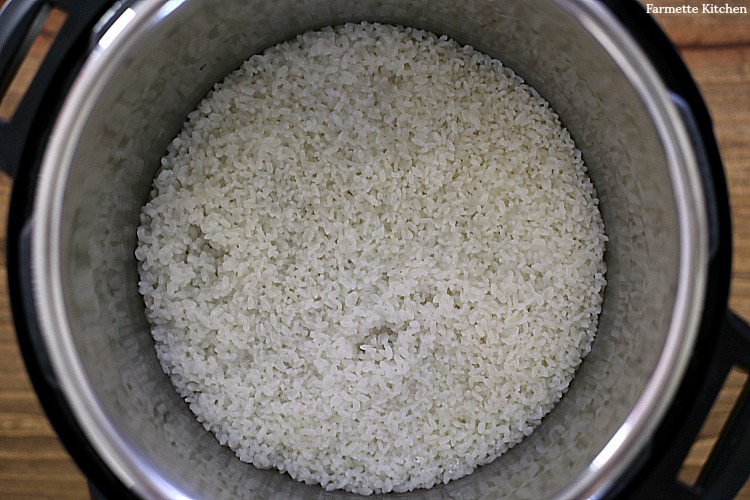 Where to buy sticky rice?
I bought organic short grain rice at Hmart- an Asian grocery store outside of Dallas. (Affiliate link: you can also find it on Amazon here.) Unfortunately, we don't have much in the way of Asian food or ingredients near my small town, so we happily make the drive to stock up on kimchi, bulgogi, and other yummy snacks. It's also where I buy ingredients for my Korean Curry Rice and Korean Pancakes (Hotteok).
How to cook sticky rice?
I tested two different methods for this Instant Pot Sticky Rice. The first method was fine- 1 cup of rice to 1 cup of water with 1 tbsp of butter on manual (high pressure) for 8 minutes and let natural release for 5 minutes. The rice was sufficiently sticky and cooked, but it also stuck to the bottom of the pot terribly. I mentioned this to my Korean friend who makes sticky rice in her pressure cooker all the time and she said she never has that issue using the "rice" setting.
So, I decided to give that a try! Who would have thought that just using the preset setting on the Instant Pot itself would yield the best results. I still used the 1:1 ratio but omitted the oil. While this method requires a longer cook and release time, I do think it took less time to reach (low) pressure in the beginning. Overall this method was easier and the rice didn't stick to the bottom of the pan at all.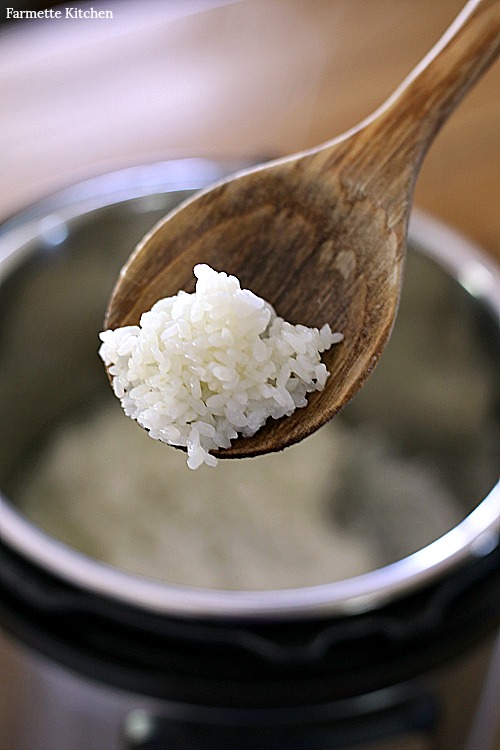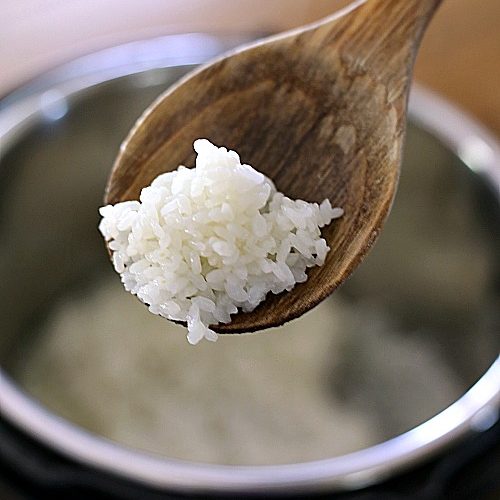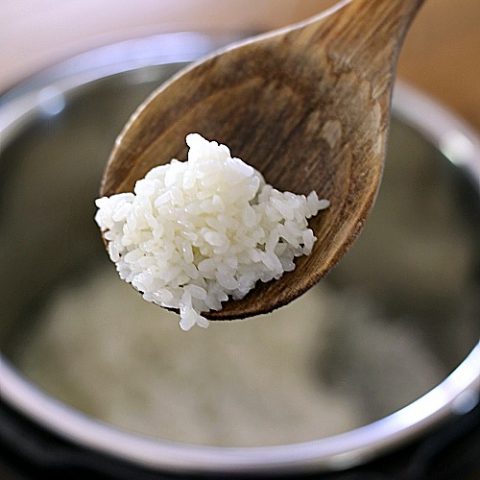 Instant Pot Sticky Rice
Natural Release:
10 minutes
Instant Pot Sticky Rice is a quick and easy way to enjoy short-grain rice. I prefer this method because it is easier and my sticky rice doesn't stick to the bottom of my pan!
Ingredients
1 cup short-grain rice
1 cup water
Instructions
Lightly rinse and drain the rice.
Add the rice and water to the Instant Pot.
Ensure the valve is set to seal and close the lid.
Press the "rice" button.
Allow to natural release for ten minutes.
Carefully release any remaining pressure and remove the lid.
Fluff gently with a fork and serve immediately.
Nutrition Information:
Yield:

1
Serving Size:

1 cup
Amount Per Serving:
Calories:

640
For more information about Korean Rice (hint: it's not all sticky rice!) check out this post from Beyond Kimchee.
Find More Recipes
This recipe is part of my Instant Pot Recipes for Beginners series. Check it out!