James and I always planned on getting a couple of goats (and chickens) when we moved out to the Farmette.  We were lucky to already have decent fencing in place, as well as a makeshift shelter, but we kept dragging our feet trying to decide the right time to start adding to our brood.
I should mention that James is more of a "trial by fire" type while I am the over-planner in our marriage.  I want to make lists and charts, maybe a nice pros/cons venn diagram or two, before I feel ready to make a major decision.  Though his calming reassurance that "everything will be fine" occasionally brings out a bit of impulsivity in me.
Which is how I found myself getting cash from the ATM on the way to "just go look at" a couple of goats.  Did I mention that James also likes to selectively filter information to me sometimes?  He looked up the website of the breeder beforehand and knew that we would be going to look at baby goats.  He failed to mention that to me until we arrived.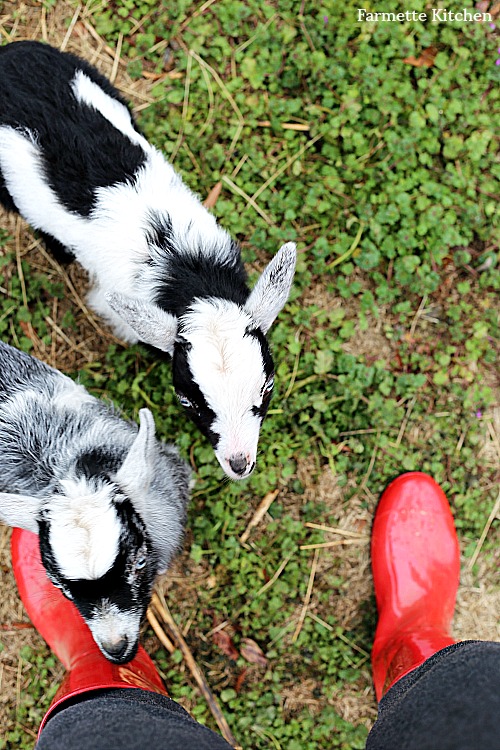 BABY babies, like three-week-old, still with their mamas, baby goats.  I knew the minute James picked one of those little babies up that they were coming home with us.  His eyes lit up the same way a child's will when picking out a puppy.  We decided on two little Pygmy + Dwarf mixes and the next thing I knew we were back in the car, kids in tow (ie: in a dog kennel in the back seat of my Tahoe), with two gallon size freezer bags full of frozen goat's milk on my lap.
Meet Grover and Sonny!
We let the girls each pick out a goat and name him.  Not going to lie, I held on to final naming rights just in case they tried to go all Kardashian on me.  I was happily surprised that "Twinkle Toes" didn't make the cut and ultimately love the names they suggested.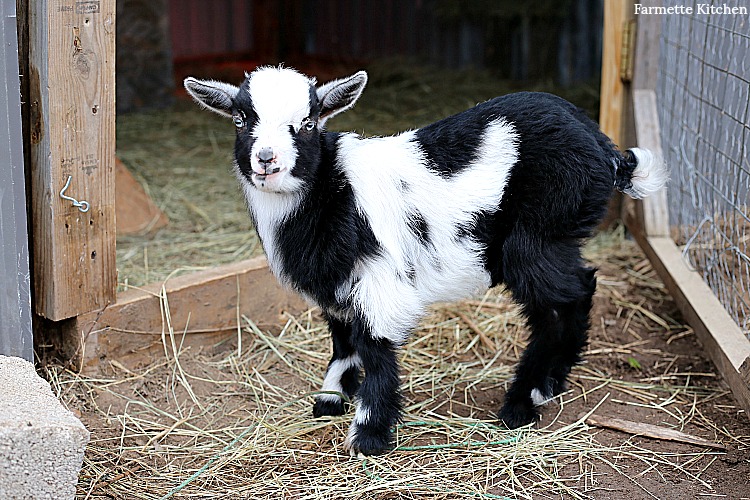 Isabella named Grover, the smaller of the two baby goats.  He started out more shy and timid, and downright unsure about the whole deal.  He refused to take a bottle for the first two days which was frustrating and heartbreaking.  Our breeder assured us that she hasn't had a goat starve in 20+ years, so we just kept trying.  Finally, on day three, he figured it out and can now suck down a bottle faster than Sonny.  He likes to check things out first and do things on his own terms.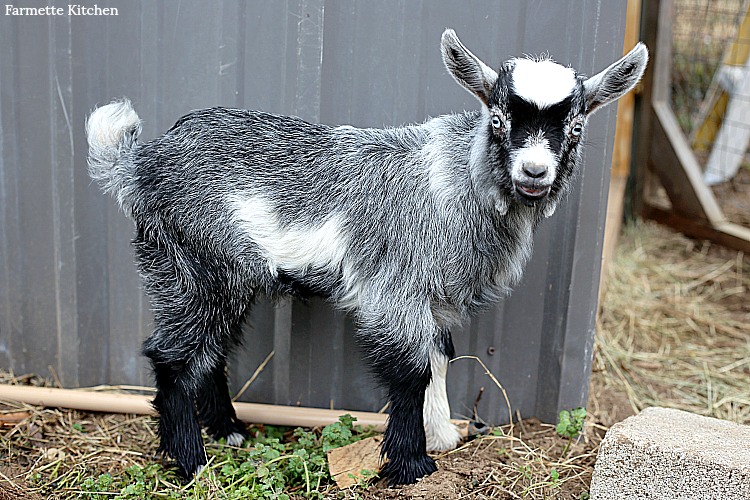 Sophia chose Sonny, whom we've nicknamed Sonny Boy.  Sonny took to the bottle right away and wants to be all up in your business.  In the early days of bottle-feeding, I would bring a chair with me to sit on so I could hold them with one arm and the bottle in the other.  If I got up from the chair to pick up Grover, Sonny would be standing in it before I could turn around.  He figured out how to climb up and slide down the ramp first thing.  He is full of personality.
Absolutely cracks me up that the girls each picked a goat within one minute of meeting them that identifies with each of their personalities!  The breeder had one more little baby goat and I almost regret not getting him for Ian.  Ian has been obsessed with them; he loves to hold the bottle (and the goats- haha).  I was surprised to see that he doesn't get upset or scared when they try to nibble him or stand against him.
The shock is starting to wear off that I actually have baby goats in my backyard.  Even more surprising is that I am excited about getting up with them at 6am for their breakfast.  Okay, excited might be too strong of a word, but seeing these sweet little faces isn't a bad way to start the day.  Even if it is before the suns up.