Easy Cream Cheese Frosting with four ingredients only takes a few minutes to make. Perfect as a filling for cookies or cakes.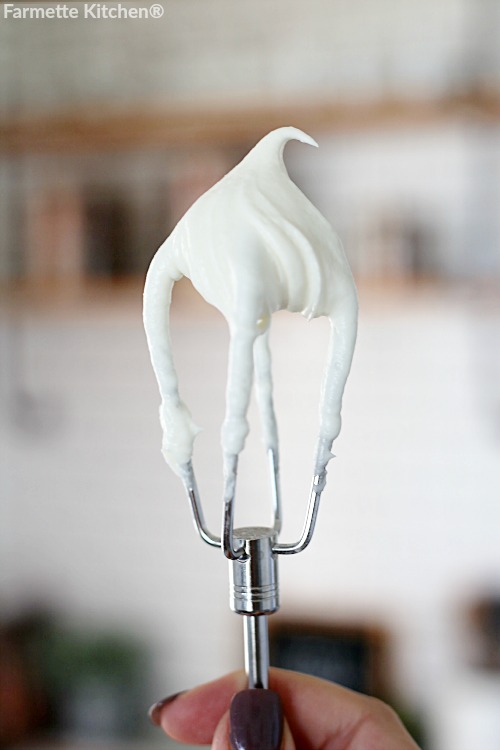 Have you ever had a cake from Nothing Bundt Cakes? Their lemon cake with cream cheese frosting is my absolute favorite. I almost never commit to a hard favorite (like my never ending quest for my favorite chocolate chip cookies), so to say that cake is my favorite is saying something.
The lemon flavor is not overpowering or fake tasting and the icing is just the right balance between sweet and tangy. It's their signature cream cheese frosting that really makes the cake.
It actually took me awhile to get on board with Cream Cheese Frosting (I think because I've had so many versions that were less than great) but after perfecting this recipe, it just might be tied with my beloved vanilla buttercream. It definitely reminds me of the infamous soft and creamy frosting from Nothing Bundt Cakes.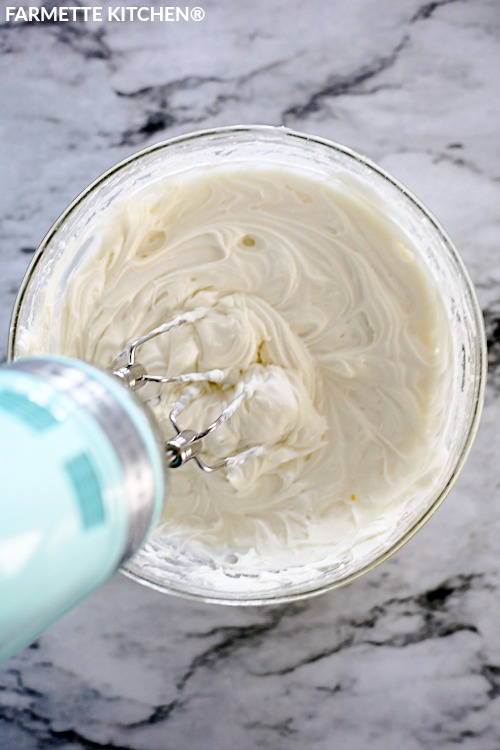 How to Make Cream Cheese Frosting
For this recipe you will only need four ingredients:
Cream Cheese
Butter
Powdered Sugar
Vanilla Extract
There's a few tricks to making sure you get totally smooth and creamy frosting. First, the cream cheese and butter must be softened. Softened doesn't mean melted. It should still be slightly firm to the touch and shouldn't squish in your hands when you pick it up.
If I'm using the frosting for a cake, I will set the butter and cream cheese out when I take the cake out of the oven to cool. By the time the cake is cool and ready to be frosted, the butter and cream cheese should be softened.
The other thing is to make sure your powdered sugar is fresh. It shouldn't be hard or lumpy. If you see clumps, you may want to sift it into the bowl first to make sure your frosting doesn't end up with any lumps.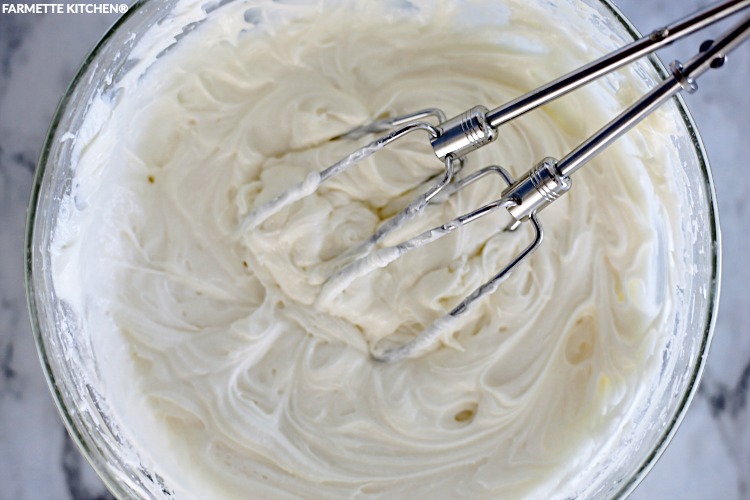 Frosting vs Icing
Icing is generally thinner, glossier, and more sugary than frosting. It's mainly used to glaze pastries (like these Pumpkin Cheesecake Rolls) or for cookies (like these Iced Oatmeal Cookies). Frosting is generally fluffier and thicker, able to be piped onto cupcakes or to coat the outside of a cake.
Easy Cream Cheese Frosting
This Easy Cream Cheese Frosting really straddles the line between frosting and icing. It will pipe, but the frosting is not going to be overly thick and creates more of a soft, loose, swirl. (Again, think of the way a Nothing Bundt Cakes is frosted.) It's also great as a filling, like for these Pumpkin Trifles.
My favorite way to use this Cream Cheese Frosting is to just add a big dollop right on top, like I do with this Pumpkin Dump Cake. I mean, if a giant spoonful of frosting is wrong, then I don't want to be right.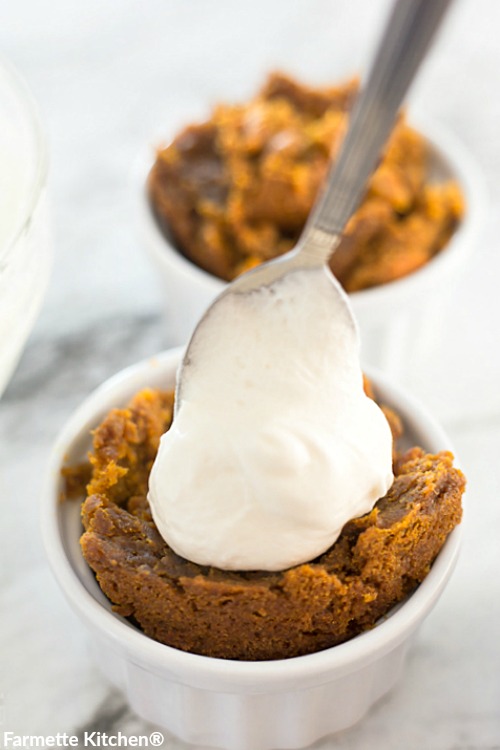 Should Cream Cheese Frosting be Refrigerated?
Yes. This Easy Cream Cheese Frosting needs to be refrigerated. A baked good frosted with cream cheese frosting should also be refrigerated.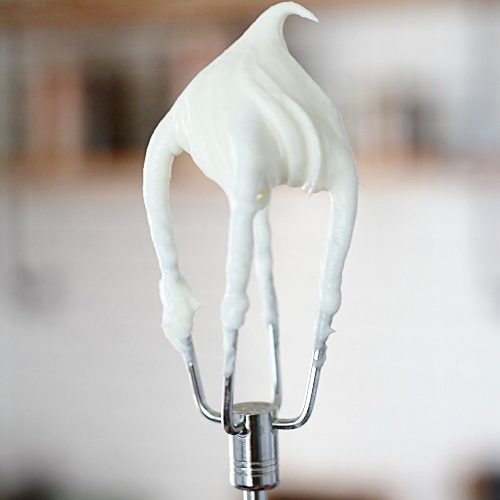 Easy Cream Cheese Frosting
Easy Cream Cheese Frosting with four ingredients only takes a few minutes to make. Perfect as a filling for cakes or cookies.
Ingredients
6oz cream cheese, softened
1/4 cup unsalted butter, softened
1 tsp. vanilla extract
2 3/4 cups confectioners' sugar
Instructions
Beat cream cheese, butter, and vanilla until blended.
Gradually beat in confectioners' sugar until smooth.
Notes
Make sure the cream cheese and butter are softened to room temperature.
Make sure your powdered sugar is fresh and free of lumps. Sift if necessary.
Swap rum extract for the vanilla extract for a delicious boozy flavor to pair with vanilla or spice cakes.
Add a pinch of cinnamon or nutmeg, if desired.
Nutrition Information:
Yield:

1 batch
Serving Size:

1
Amount Per Serving:
Calories:

2191
Total Fat:

105g
Saturated Fat:

63g
Trans Fat:

0g
Unsaturated Fat:

33g
Cholesterol:

294mg
Sodium:

547mg
Carbohydrates:

312g
Fiber:

0g
Sugar:

303g
Protein:

11g
The nutritional information is provided as a courtesy and is an estimate generated by a calculator.