I use this DIY homemade spray with essential oils for hair on my kids before they leave for school each day, especially if I know the dreaded "hair cooties" are going around. This blend of essential oils promotes healthier-looking hair and is great for added shine and freshness. Bonus that it promotes clarity and calmness.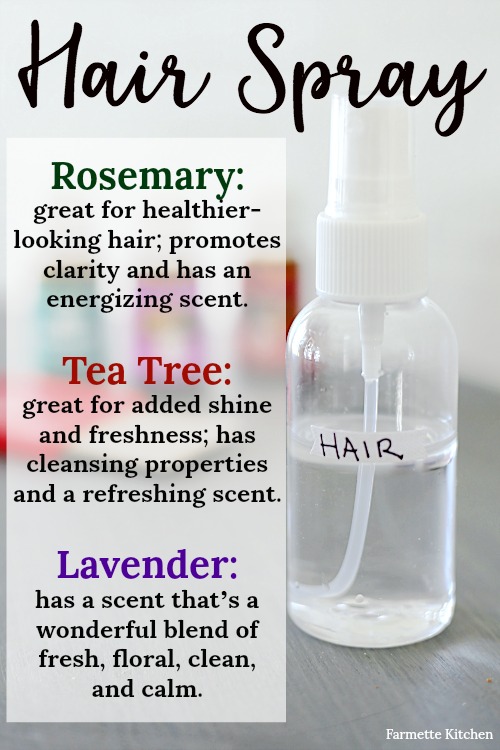 It finally happened.  It took over a decade of motherhood, but my luck finally ran out.  Sure, we've gotten a copy of the dreaded "just wanted to let you know we discovered a student in your child's class has hair cooties" letter before but we've always managed to avoid any outbreaks.  Not this time.
I was on my way home after picking up dinner when James called me to tell me that one of our kids had been complaining of their head being itchy.  He took a peek and discovered a tiny intruder.  Then more tiny intruders.  Cue the panic.
First Things First, Don't Panic!
Obviously, I panicked and immediately called my mother.  She loves to tell the story of when my sister and I came down with the hair cooties in elementary school.  We both had beautiful, long, dark hair and she was ready to get the scissors.  My Dad convinced her to put the scissors down and they combed our hair together, strand by strand, on the back porch.
I rushed home and confirmed my husband's suspicions.  Even though this was our first rodeo, when you know what you're looking for, you know.  Our town pharmacy was closed so I drove to our tiny grocery store with my fingers crossed that they would have something to help.
To my surprise, I found a few different treatment options.  Not to my surprise, they were all full of toxic junk and came with serious warning labels.  I purchased the box listed as "Homeopathic" and "Non-Toxic" but only for the special comb. We were now comb-carrying, hair-cootie club members.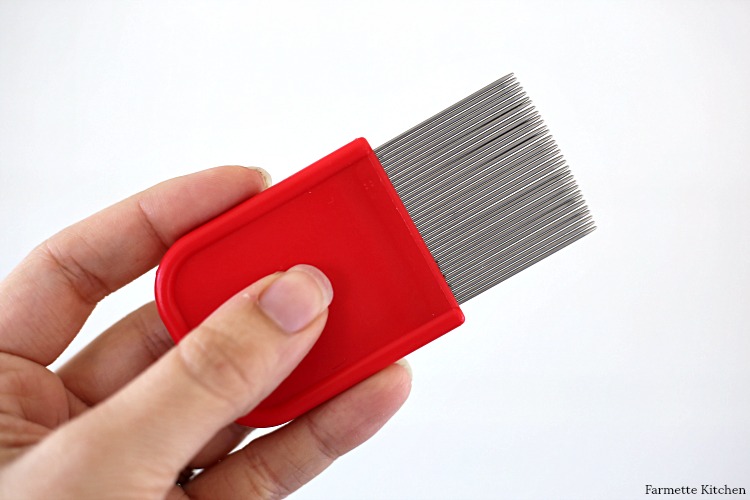 Essential Oils and Head Lice
I read this article, Essential Oils and Head Lice, from the American College of Healthcare Sciences when I was researching treatment options for lice.  Very interesting!!
According to the article, "Essential oils, synthesized by plants as part of their natural defense mechanism, often possess insecticidal properties. Ancient Greeks noticed that they are also quite effective against head lice."  Again, quoting the article, "Scientists tested a number of essential oils against head lice (one study included 54 different essential oils) and found many of them effective."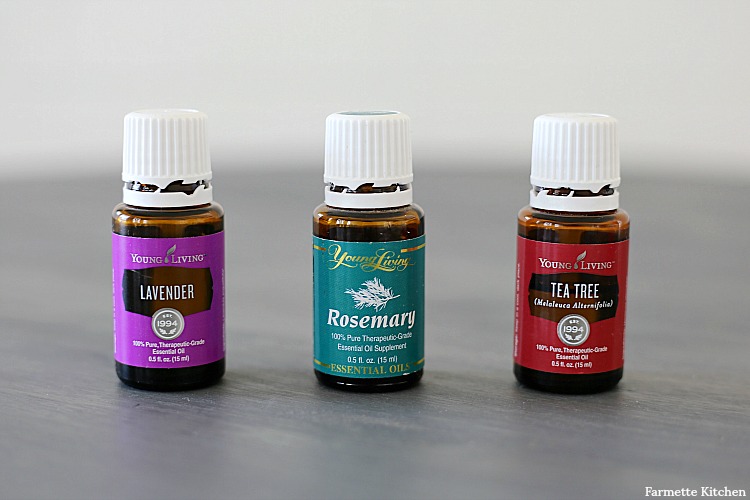 In fact, according to research cited in the "Essential Oils and Head Lice" article: Eucalyptus, Marjoram, and Rosemary essential oils were "more effective than phenothrin and pyrethrum (active ingredients in over-the-counter lice treatments)."  The article goes on to state that Tea Tree (Melaleuca alternifolia) "an essential oil with an exceptional safety profile, was also shown to be extremely effective against head lice."
Supplemental Measures
We washed and dried all of our their bedding, towels, and clothes using the hot water (and Thieves Laundry Soap) and hot air cycles.  (The CDC recommends temperatures at least 130°F.)  Items that couldn't be tossed in the washer/dryer went into sealed plastic bags for quarantine.  We vacuumed and sprayed the couch with Thieves Cleaner.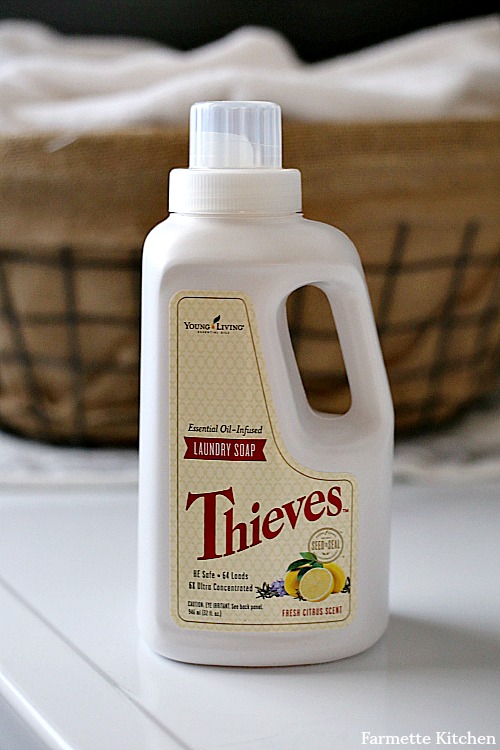 We also purchased a black light from our local hardware store and used that to do one final check for any cooties that were just waiting to hatch.  Live nits will glow under a black light, dead ones will not.
Essential Oils for Hair
Now that the whole ordeal is over, I created this DIY Homemade Hair Spray that I use on my kids before they leave for school each morning, especially when I know the dreaded hair cooties are going back around.  Lavender, Tea Tree, and Rosemary are all wonderful essential oils for hair.
Fill a 2 oz spray bottle halfway with bottled water and then added 10 drops of Tea Tree, 5 drops of Rosemary, and 5 drops of Lavender to make an easy DIY Essential Oils for Hair Spray.  Gently spritz as needed for healthier-looking hair.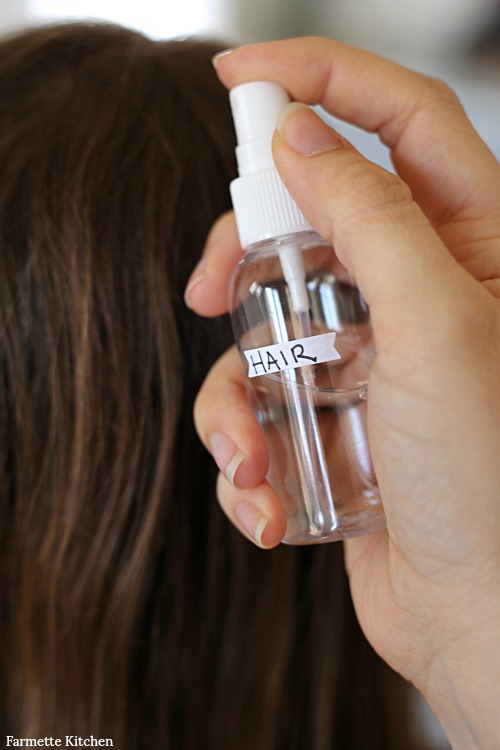 Rosemary essential oil is great for healthier-looking hair and promotes clarity with its energizing scent (a great before school oil).
Tea Tree essential oil, also known as Melaleuca alternifolia or Melaleuca oil, is one of the most widely used and extensively researched essential oils.  Tea Tree, with its cleansing properties and refreshing scent, is perfect to comb through hair for added shine and freshness.
Lavender, affectionately known as the "Swiss Army Knife" of oils, is another great pre-school oil and has a scent that's a wonderful blend of fresh, floral, clean, and calm.
If you are interested in learning more about these powerful wellness tools, check out this post on how I got started.