Essential Oil Insect Repellent that sprays easily! 100% plant-based, DEET free formula mixed with witch hazel, vitamin E, and essential oils.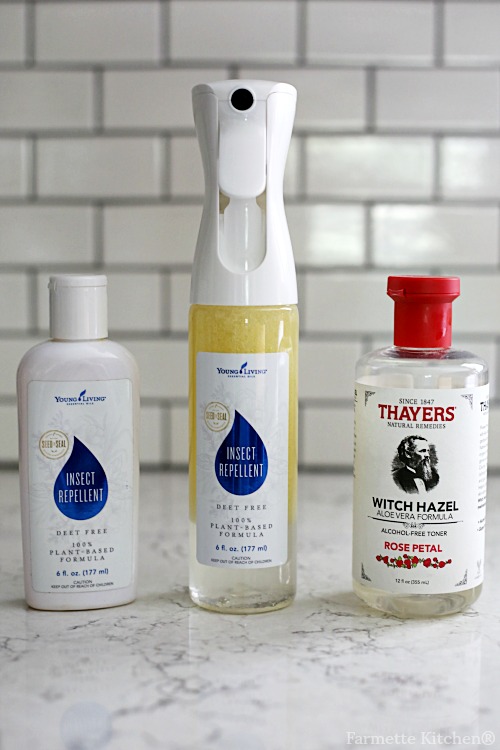 Summertime in Texas means that the days are longer and mosquitos are everywhere. I try to get my kids outside (a.k.a out from under my feet) as much as possible, but it's hard to do during the 100+ degrees dog days of summer.
We try to utilize the extra sunlight and play closer to dusk, but that puts us outside at prime feeding time for pests. When I used conventional sprays in the past, I always felt the need to bathe it off of them as soon as possible- which was really annoying when we just wanted to pop outside for a quick s'more by the fire pit at the end of the day. Now I avoid DEET whenever I can and opt for more natural insect repellents at home, like my hair cootie prevention spray made with essential oils.
Best Natural Mosquito Repellents & Remedies
Plant citronella, lavender, mint, or basil
Use tea tree essential oil (check out this study)
Encourage natural predators (bats, birds, frogs, fish)
Remove or replace standing water regularly
Avoid peak feeding times (dawn & dusk)
Wear light colored clothing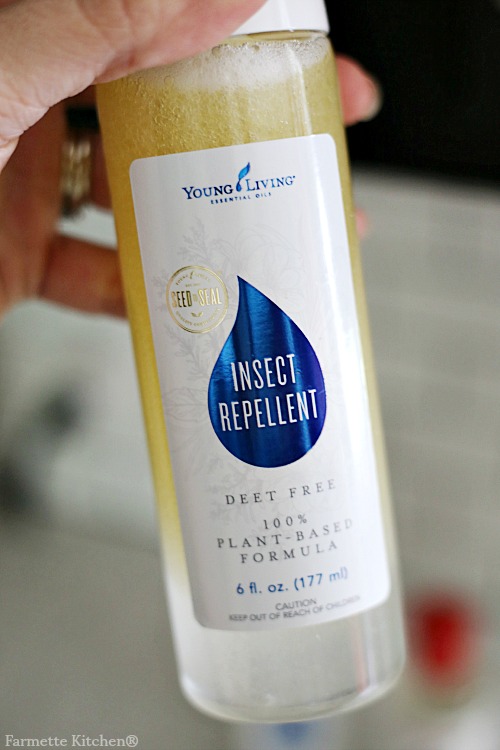 Young Living Insect Repellent
I've been using (and loving) the Young Living Insect Repellent for the past few years. It works fantastic and is a 100% plant-based, DEET free formula. My only complaint is that I have to rub it on; I have never been a fan of getting my hands sticky and strongly dislike applying (thick, goopy, smelly, sticky) products like sunscreen, lotion, or insect repellent. The good news is that I finally found a way to make my favorite essential oil insect repellent spray easily.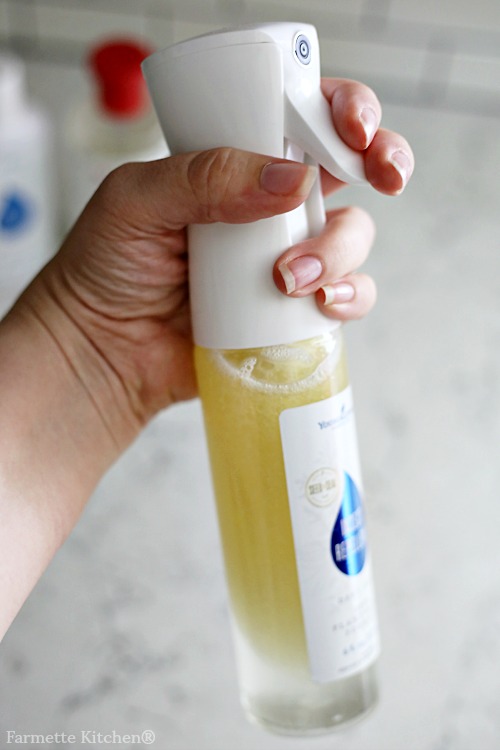 Fine Mist Sprayers
I purchased these spray bottles on Amazon and I LOVE them. These spray a fine mist, like an aerosol can without being aerosol. I purchased the variety pack which comes with 5oz, 10oz, and 24oz sprayers. The 10oz is the perfect size for my DIY essential oil insect repellent.
It is often difficult to spray essential oils as the thick oil tends to clog the sprayer after only a few uses. I have not had that issue with these fine mist sprayers or the essential oil insect repellent I use.
Essential Oils and Plastic Containers
Generally, undiluted oils should not be stored in plastic containers because it is possible for the synthetic components to break down and potentially cause chemicals from the plastic to leach out. Not only could this render the container ineffective (leaky), but it could also render the oils ineffective as well.
However, essential oils that are diluted with a carrier oil can be packaged in high quality plastic bottles. (Think: massage oils and personal care products.)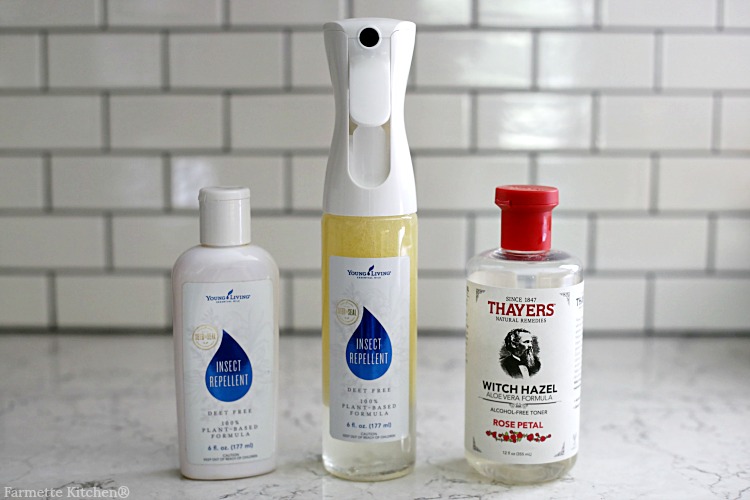 What is witch hazel?
Witch hazel is a plant. The leaf, bark, and twigs are used to make medicine and other products. Witch hazel is often used as a natural facial toner because of its anti-irritant, astringent properties. It may also be effective to relieve minor skin irritations. I add it to my spray bottle to help dilute the essential oil insect repellent enough to spray easily. (This is the witch hazel I buy.)
If you are interested in learning more about these powerful wellness tools, check out this post on how I got started using essential oils.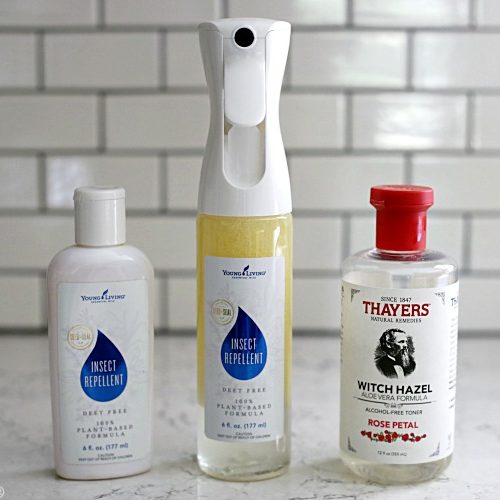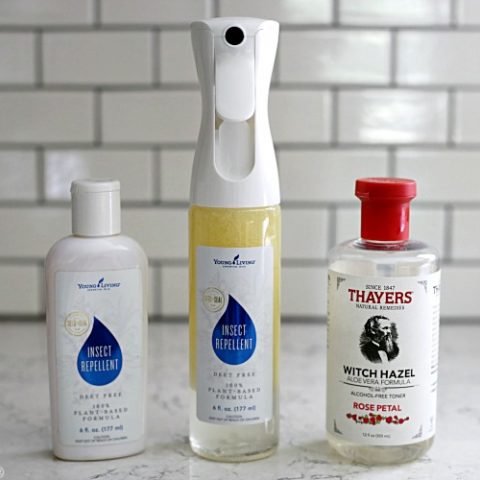 Essential Oil Insect Repellent
Essential Oil Insect Repellent that sprays easily! 100% plant-based, DEET free formula mixed with witch hazel, vitamin E, and essential oils.
Materials
1 bottle Young Living Insect Repellent
4 oz witch hazel, alcohol-free
Instructions
Combine ingredients in the fine mist sprayer. Gently shake before use.
Recommended Products
As an Amazon Associate and member of other affiliate programs, I earn from qualifying purchases.
Essential Oil Insect Repellent FAQs
Add 20 drops of Palo Santo oil for a more woodsy scent (optional)
Don't be alarmed when the witch hazel and insect repellent separates or looks milky
Give the bottle a gentle shake before use
Avoid spraying directly on clothing and children's hands
Pro tip: peel the sticker off of the original container and stick it on the new sprayer