This sweet and tangy NingXia Red Mocktail with added NingXia Zyng and essential oils is packed with superfoods to support overall wellness.  It's the perfect mood booster or afternoon pick-me-up!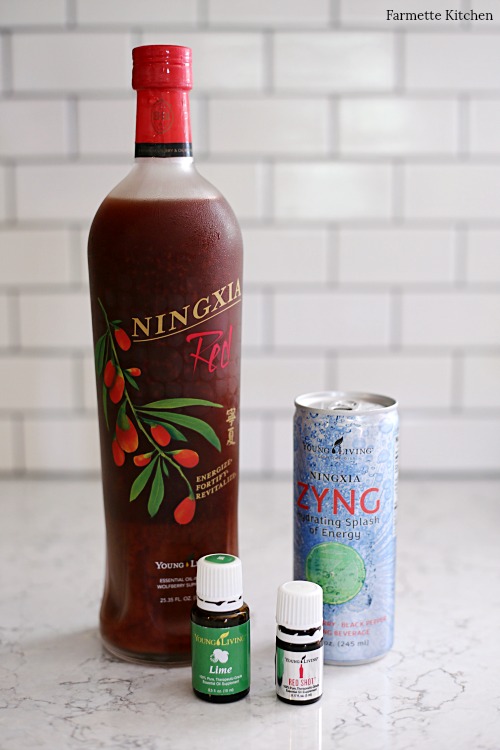 I never got into the energy drink craze... not because I didn't need the extra energy, I could just never find one that I enjoyed drinking.  They all tasted gross- too overly sweet and fake.  My husband, though, was drinking 1-2 a day.  I set out to find him a healthier alternative without all of the junk and this NingXia Red Mocktail was born!
How to Pronounce NingXia
NingXia is pronounced neeng-sha (almost like ninja with a long e and sha instead of ja sound).  I still catch myself wanting to say ning-zee-ya... but that's wrong apparently haha.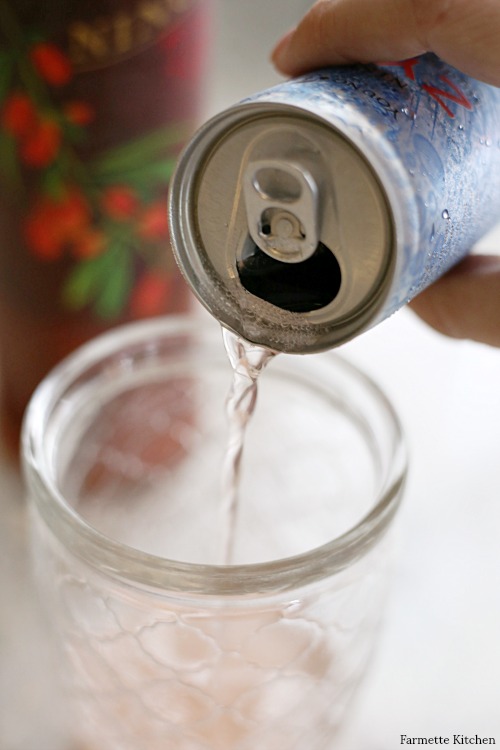 Young Living NingXia Zyng
This NingXia Red Mocktail starts with NingXia Zyng.  NingXia Zyng uses whole-fruit wolfberry puree with sparkling water, pear and blackberry juices, and a hint of Lime and Black Pepper essential oils.  It's a refreshing boost of vitamins and white tea extract that delivers 35 mg of naturally occurring caffeine and only 35 calories per can, without any artificial flavors or preservatives.
I'll be honest, rarely do I just grab a NingXia Zyng from the fridge and sip it, but once I mix it with NingXia Red it transforms into one of my favorite treats!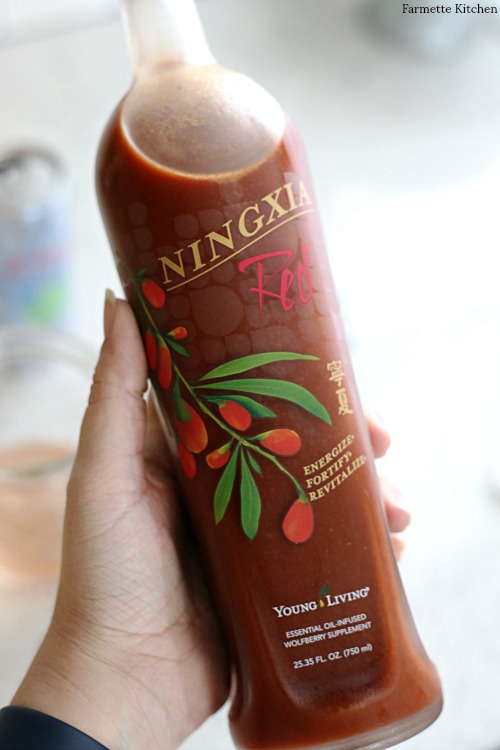 Young Living NingXia Red
NingXia Red is a delicious daily supplement that is infused with Lemon, Orange, Yuzu, and Tangerine essential oils.  It also includes juices and extracts from superfruits such as aronia, plum, blueberry, pomegranate, and exotic wolfberries.  Young Living NingXia Red benefits include support for energy levels, normal cellular function, and normal eye health.*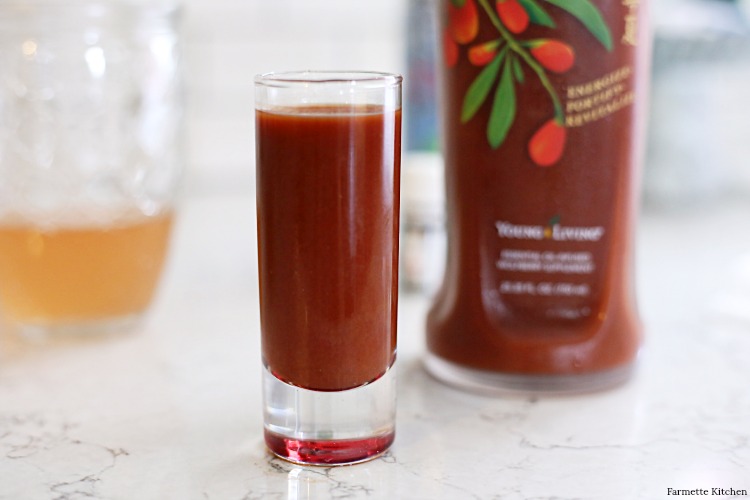 What is a Wolfberry?
The wolfberry is a powerful little berry from the NingXia region of China.  It is more commonly known in the West as the goji berry.  Long touted for its health benefits, goji berries are becoming increasingly popular in snack foods such as fruit bowls, yogurt, granola bars, fruit juices, and other supplements.  I like that Young Living uses whole wolfberry puree containing the juice, peel, and fruit.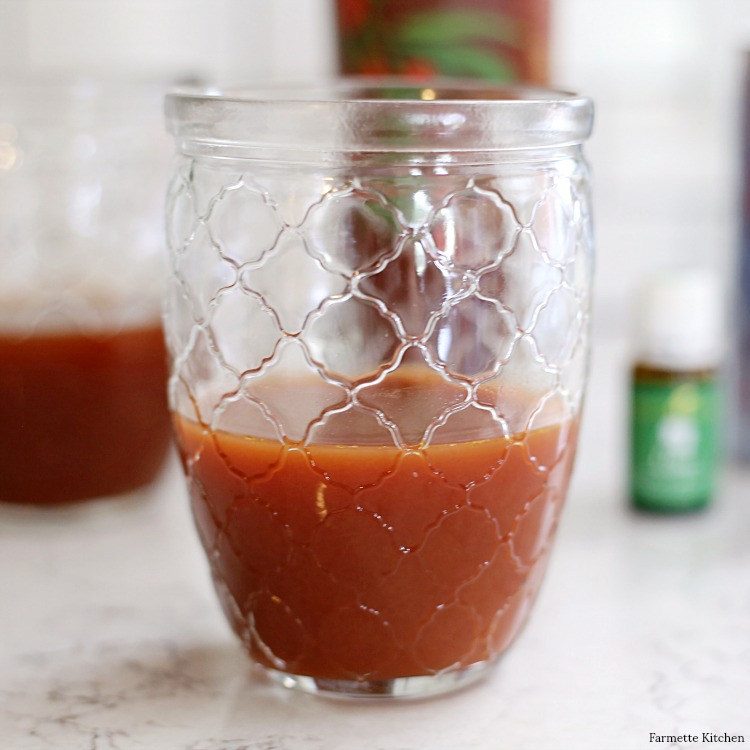 Is it Safe to Ingest Essential Oils?
I know some people have mixed feelings about ingesting essential oils and I think it should be a personal preference.  I've done my own research and have made my own decisions for my family.
When I was in Uganda, where access to fresh spices is limited, my friend Kristina prepared us a meal seasoned entirely with Young Living Vitality Essential Oils like black pepper, oregano, and thyme.  I would have never known she used oils instead of spices had she not told us!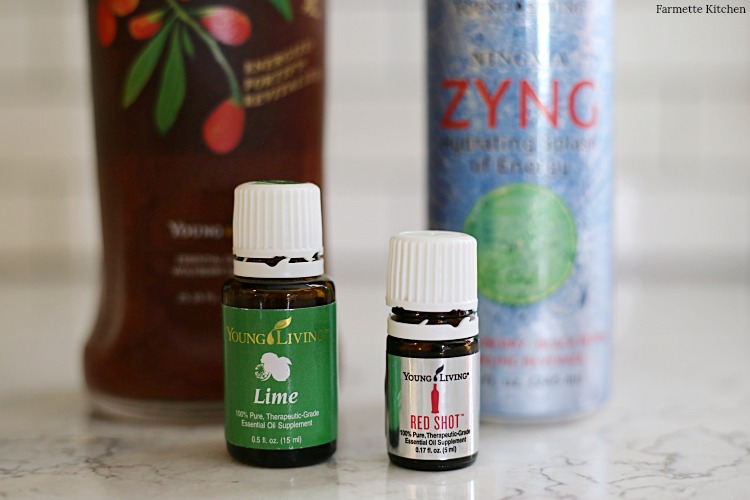 We like to add additional essential oils to this NingXia Red Mocktail- typically Lime Vitality and Red Shot.  Red Shot is a somewhat exclusive oil that is only available periodically, so if you don't have any of that oil try cinnamon bark or Thieves.  Red Shot has a spicy, cinnamon flavor (like red hot candies) that is a surprisingly delicious pairing with the lime and NingXia!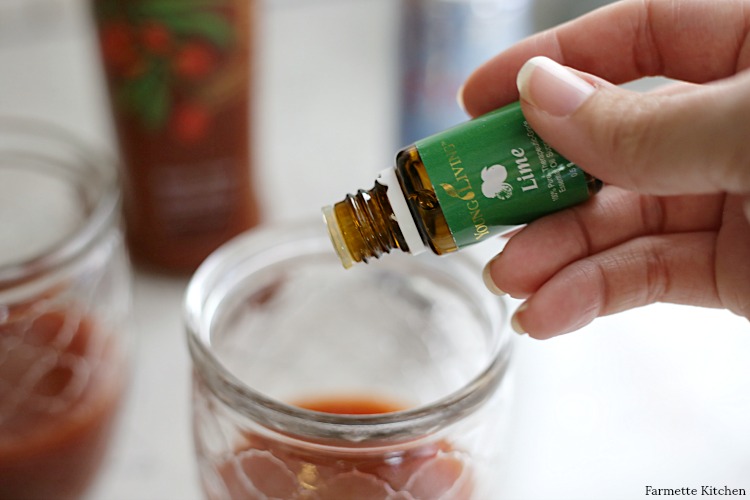 Do a quick internet search of NingXia Red and all kinds of information will pop up about the reported health benefits.  Some claim that 1 ounce of NingXia Red is equivalent to:
4 pounds of carrots
8 oranges
2 pounds of beets
3 cups of raspberries
2 cups of blueberries
...along with 18 amino acids, 21 trace minerals, 6 essential fatty acids, and vitamins B1, B2, B6, and E.  Phew!  I don't know how factual that fruit and veggie breakdown actually is, but I do know that I love the taste and my mood feels lifted after I make myself a chilled NingXia Red Mocktail.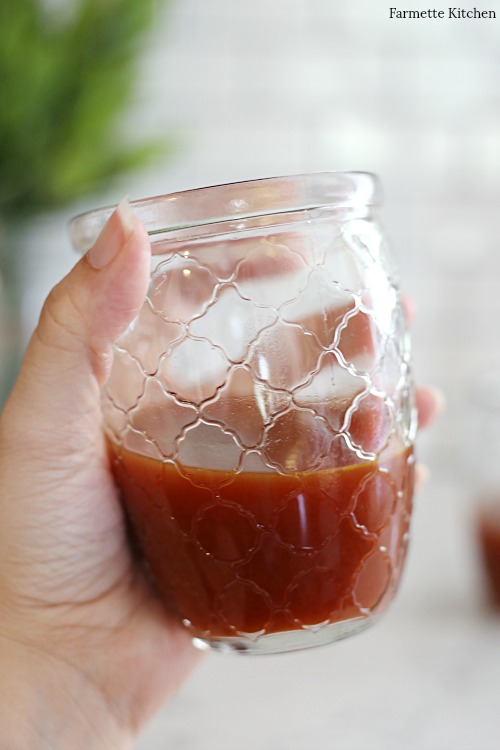 And I know that my husband doesn't drink toxic energy drinks any more.  I'd much rather him drink something full of superfoods, antioxidants, real fruit juices, and naturally occurring caffeine any day.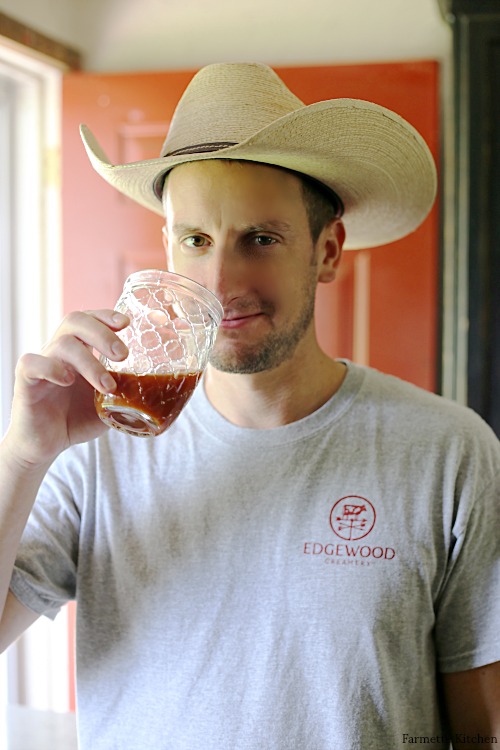 If you are interested in learning more about these essential oils and how we use these powerful wellness tools (like this Healthier-Looking Hair Spray), check out this post on how I got started.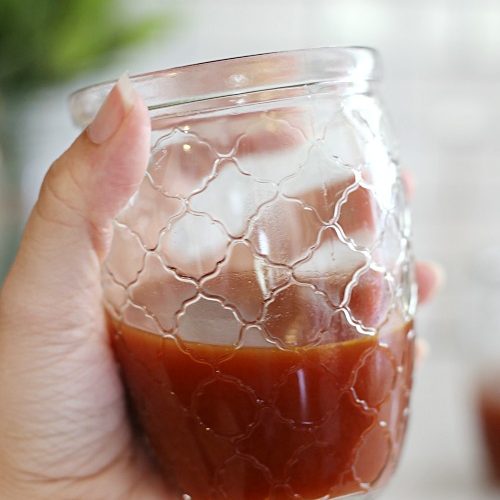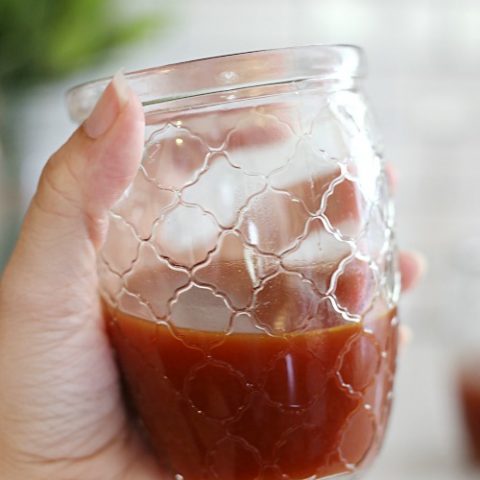 NingXia Red Mocktail
This sweet and tangy NingXia Red Mocktail with added NingXia Zyng and essential oils is packed with superfoods to support overall wellness. It's the perfect mood booster or afternoon pick-me-up!
Ingredients
1 can NingXia Zyng
8 ounces NingXia Red
2 drops Lime Vitality Essential Oil
2 drops Red Shot Essential Oil
Instructions
Divide the NingXia Zyng and NingXia Red evenly between two glasses.
Add one drop each of Lime Vitality and Red Shot to each glass.
Stir and enjoy immediately.
Nutrition Information:
Yield:

2
Serving Size:

2 people
Amount Per Serving:
Calories:

55
* These statements have not been evaluated by the Food and Drug Administration. Young Living products are not intended to diagnose, treat, cure, or prevent any disease.